We will be present at HTID 2019, meet us there and let's get together to discover new opportunities and partnerships.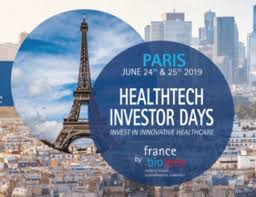 For the first time, the European Life Sciences community is organizing an international business event to connect leading worldwide investors, pharmaceutical companies and European C-level executives innovative companies in HealthTech.
This event is organized for private and listed European companies willing to address leading investors and looking to raise funds.
The HTID is targeting:
European listed innovative companies in HealthTech (biotech, medtech, digital-health) with a market-cap starting from around €20 million.
An on-going Phase II minimum for private biotech companies.
CE or FDA approved product for medtech companies.